Eventide NexLog DX Series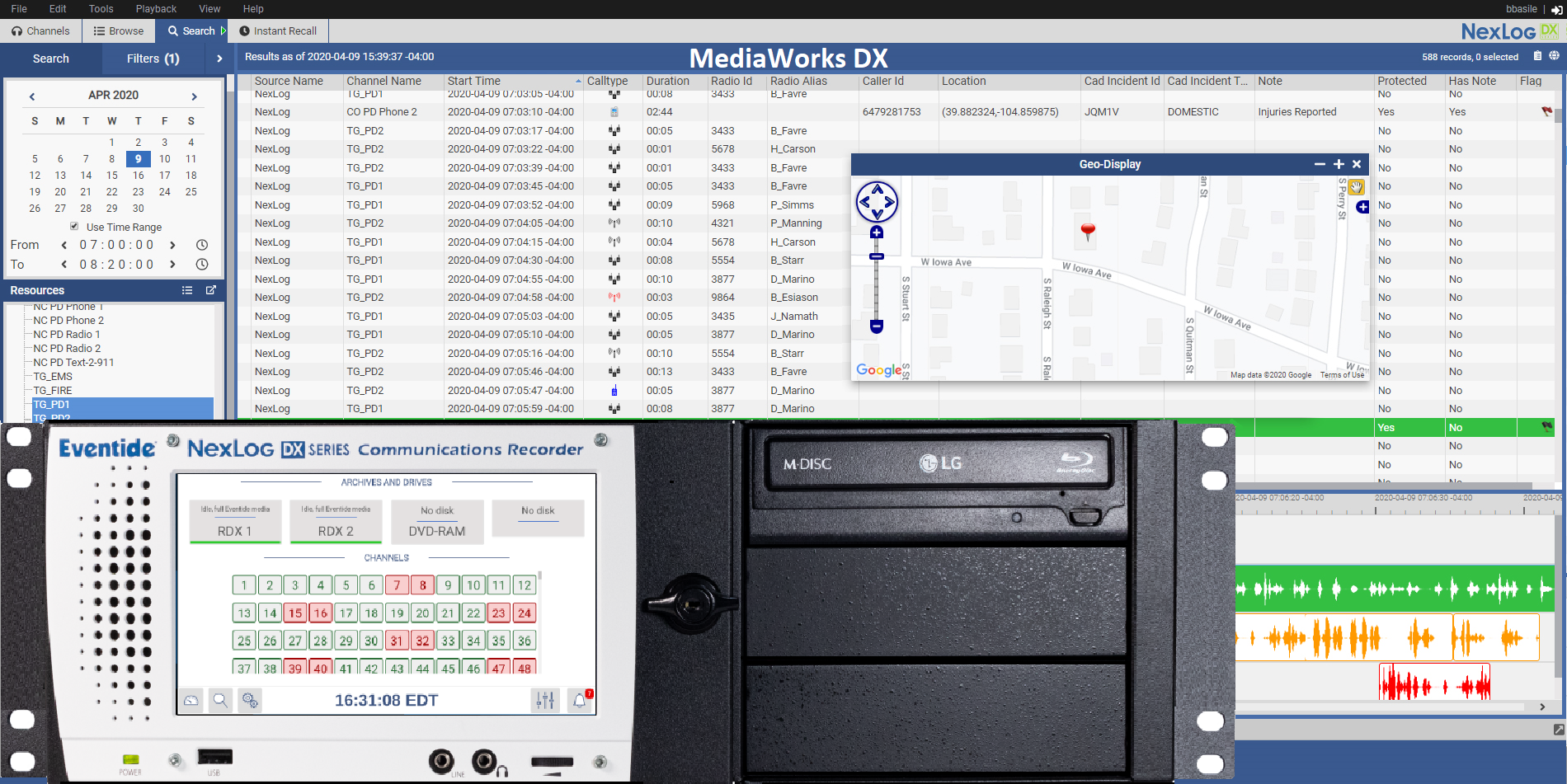 Eventide NexLog DX Series
Standard Features
1TB RAID1 Storage- Expandable to 18TB
Optional Hot Swappable and SSD RAID Configurations
Built on modern reliable and secure Linux distribution
Over 500 Channels per server
Supports- Analog, Digital, T1/E1/PRI, VoIP, and RoIP
Simultaneous system accesses via Network PC's
Easy to use redaction and annotation tools
Adjust settings on per channel basis
Dual Hot Swap Power Supplies
Quiet power supply fans
Fault Tolerant Redundant Components
Dynamic waveforms with programable colors and boarders
Predictive search results
New screen recording player, no FLASH 100% HTML5
Redesigned user permissions interface for simplicity
New audit trail interface, with precise change indicators
New expandable search view, with familiar classic view
NG911 i3 compatible
Remote Clients
MediaWorks DX
MediaAgent DX
Quality Factor DX
DX Config Manager
Eventide's DX-Series products have been designed to address many emerging needs, including distributed and centralized recording, virtualization, datacenter and cloud capabilities, enhanced security postures and readiness for new communication systems.
The NexLog DX-Series solutions are the third generation of Eventide products that utilize software specifically designed for mission-critical recording, combined with a stable and highly reliable Linux operating system. The new product suite includes the NexLog 740 DX-Series™ recorder, the NexLog 840 DX-Series™ recorder, the NexLog DX-Series™ Virtual Recording Solution, and the DX-Series™ Smart Edge Capture Device.
Extensive integrations to radio systems, dispatch consoles, NG9-1-1 systems, phone systems, and CAD systems allow users to quickly and easily search, find, package and export a set of recordings that tell the entire story of an incident. The remote clients give the end user the ability to search and playback, create CD's, live monitor, instantly recall calls, perform maintenance, and much more. All these features and functions can be accomplished on a network attached PC in the comfort of your office, home office or on the Go. The NexLog supports a standards-compliant NG911 event logging web service that allows other NG911 subsystems to deposit and retrieve data such as call routing logs and geo-location. This web service also permits other NG911 sun systems to receive  an incident's recorded media via RTSP.
Eventide Smart Edge Capture Device
Eventide Smart Edge Capture Device
Standard Features
1U- Ready to be rack mounted
Record audio and reliably buffer & forward the audio recordings to one or more NexLog DX-Series recording solutions
Can be configured to record audio from Analog sources, Digital PBX Stations, T1/E1 circuits, IP Span ports, and/or SIP trunks
The DX-Series Smart Edge Capture Device (SECD) is the ideal solution to capture and buffer audio from supported interfaces and reliably transfer the audio and metadata* to one or more NexLog DX-Series Recording Solutions. Using DX-Series Smart Gateways in combination with the NexLog DX-Series line of mission critical communications recording solutions enables a robust, reliable, and fully-manageable distributed recording solution.
In the event of network delays or networking outages, the DX-Series SECD will continue to capture and buffer recordings locally, and then transfer recordings when network connectivity to the target DX-Series recorder(s) has been restored. Transfers utilize TCP/IP TLS for assured transfer and security.
The NexLog DX-Series recording solutions enable centralized management of any connected DX-Series SECD. The browser-based management utility conveys operational status, transfer rates and enables management of recording channels.
Eventide NexLog EXP Series

Eventide NexLog EXP Series
Features
Two EXP Models


EXP M - Rugged Vehicular/Portable
3.11" (H) x 10.24" (W) x 8.46" (D) 
EXP S - Standard 1U server

14.5" (D) x 19" (W) x 1.7" (H)

1 to 8 Audio Inputs (analog, digital, and IP)

Dual Solid-State Drives (RAID-1 mirrored)

Over 80,000 hours of voice recording storage

Dual 10/100/1000 Ethernet LAN ports
The NexLog EXP recorder is the ideal solution for capturing and storing telephone, radio or intercom audio and available metadata for organizations that need 8 or fewer audio inputs recorded. The recorder is ideally suited for local Police, Fire, Education, Hospitals and Manufacturing facilities with critical recording requirements.
The NexLog EXP-Mrecorder is the ideal solution for capturing and storing critical voice communications that occur in tactical situations and/or harsh environments, including:
Mobile Incident Command Vehicles, Portable Incident Management Centers, Fireground Command, Police and Fire Vehicles, Trains and Railway Networks, Cargo Ships
The EXPs are self-contained Linux-based rack-mountable appliances. Based on the highly reliable enterprise recording software for which Eventide is well known.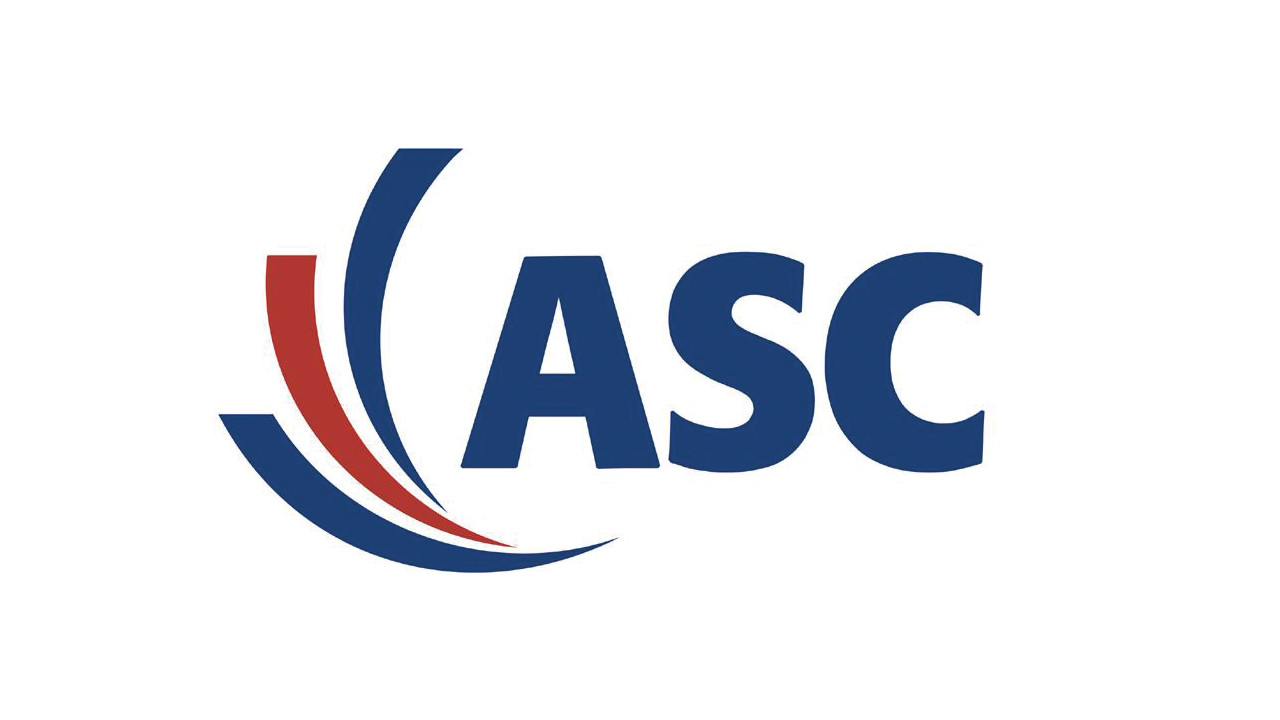 ASC records, analyzes and evaluates interactions across all media, including fixed line and mobile voice, chat, video, screen and SMS. The content of communication becomes accessible and critical information and trends are revealed, providing real-time business intelligence for immediate management action.
ASC offers its entire portfolio either as on-premise or as a service provider with a cloud solution. We believe in cloud, and thus offer a truly multi-tenant, highly scalable family of products and services – giving our customers full flexibility, allowing them to invest as they grow, always leveraging our latest technology.
Their portfolio of products includes:
Neo- omni-channel recording within a single system. Landline, mobile phone, video, PC screen or chat – everything can be recorded simultaneously. Replaying all those different channels in a coherent manner enables you to reconstruct the complete audit trail of a single transaction and clearly indicates what has been said or written at any point in time over any communication channel.
POWERplay- a client-based and a web-based replay application
INSPIRATIONneo- a management tool designed to help contact center operators gain systematic insight into service quality and performance. It does so by analyzing interactions among agents and customers.
eLearning and Coaching
Speech Analytics
Work Force Optimization
PCI DSS Compliant Recording Solutions